Hi Folks!
I'd like to introduce you to a discussion concept that has been tried and tested on another forum, which I feel could be a very rewarding experience here . . .
****** UPDATE ******

Bob_san has now approved this idea and created a new forum. Please don't hesitate to air your views about this project in here, however.
**************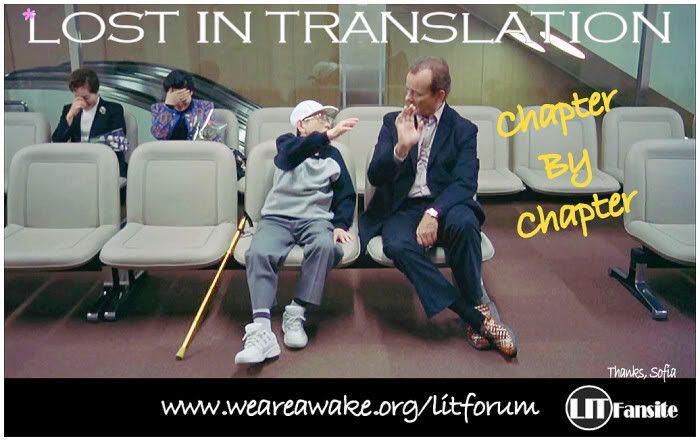 It is a discussion of a film in multiple parts, according to the structure of the DVD. That is, for every DVD chapter, a thread is created with a basic summary of the chapter, followed by a quick analysis, followed by responses from the community. Any and all aspects of LIT would be up for grabs -- filmmaking methodology and language, narrative, lighting, editing, acting, music, sound design, locations, themes, homages, autobiographical links, you name it.
It is basically the same as discussing individual scenes and moments that are a regular occurrence on film boards, including this one. So everyone's already cut their teeth on exactly this thing. The difference is that discussion is formalised on a Chapter-By-Chapter basis and the entire film is (eventually) covered, theoretically leaving no stone unturned. And it's very easy to accomplish . . .
Each chapter could be posted with a gap of 5-7 days (for example), allowing everyone the chance to tuck in to the latest discussion and bounce ideas off one another before moving on to the next one. Of course, the earlier threads would remain open after being superceded by the next chapter for further discussion. The entire thing could be done in a single thread, but I feel that would be a bit unwieldly, and people wanting to add further comments on earlier chapters would invariably create havoc, so One Chapter = One Thread is a very simple and elegant format.
To see this idea in action, click the link:
http://boards.theforce.net/prequel_tril ... 231861/p1/
Given the brevity of "Lost In Translation" (24 chapters versus "Revenge of the Sith's" 50), the entire discussion of LIT would be more manageable. And I can assure you that discussing "Revenge of the Sith" in detail was a very enjoyable pursuit, despite -- and in some senses, because of -- the fact it took the better part of a year to do it. When you "zoom" into a film and break it down more exactly, you can begin to appreciate the artistry of filmmaking and its effects upon you on another level. The skewing of time can also build anticipation for "key" chapters and get people looking forward to their favourite passages.
I would be more than happy to assume the responsibility of starting each new thread at the appropriate time. If I posted a fresh thread (i.e. fresh chapter discussion) every week, it would take us six months to discuss the nuances of the entire film -- and I think you would discover that span of time to be time well spent.
I've posted this to gauge the general level of interest and to see if this is worth doing. What do you guys think? "Are you in or are you out?"