Yes, join the club
This movie did indeed generate an intensity of feelings from moviegoers, and it reflects why almost a year after the LIT release why individuals are seeking internet boards like this to discuss LIT and their feelings.
When I first saw this movie, I, too, left feeling disoriented and sad, but not fully sure why. There was so much imagery to absorb. .
I purchased the DVD, and watched it several more times (and many more times since!), and each time understood better, and felt their final scene parting helped both characters have a renewed vitality in themselves and faith to improve their relationships with their spouses and others in their own lives back home. And maybe that's why LIT has such an emotional effect on some people. We recognize Charlotte, Bob, or their spouses in ourselves, and that we each have an accountability in how strong or weak our relationships are with those closest to us.
Don't give up on yourself; you'll figure it out and move forward in your life a renewed person
.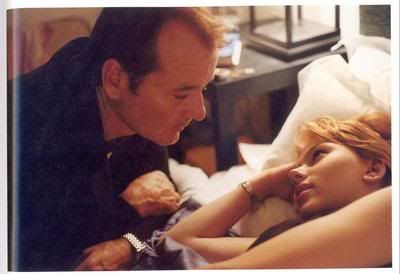 Hope you'll continue to visit the board and share your thoughts